Massage Therapy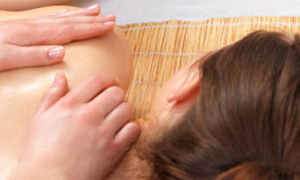 Massage therapy is effectively used to manually treat pain and inflammation due to physical injuries or stress. It gets your blood flowing, stimulates the lymphatic system, pumps oxygen as well as nutrients into your tissues and organs and removes waste from your system. It can do wonders for your posture and flexibility as it loosens and relaxes muscles, relieves pressure points and gives your joints a greater range of motion.
Regular massages have been found to lower blood pressure, regulate blood sugar levels in people with and without diabetes, reduce fatigue, increase immunity, prevent headaches and give your mind and body a way to relax.
As an added bonus, your extended healthcare provider may cover registered massage therapy. At Eagle Chiropractic, we offer many massage techniques, including Swedish Massage Therapy, Strain Counterstrain and Suikoda. Call or come in to book an appointment.